Not in stock, please put in online order.
SAITEK Pro Flight Cessna Rudder Pedals
Website price:
$293.96
inc GST
Qty:
SAITEK Pro Flight Cessna Rudder Pedals
ARC Item Code:
GAMESAITEKPROCRP
---
Description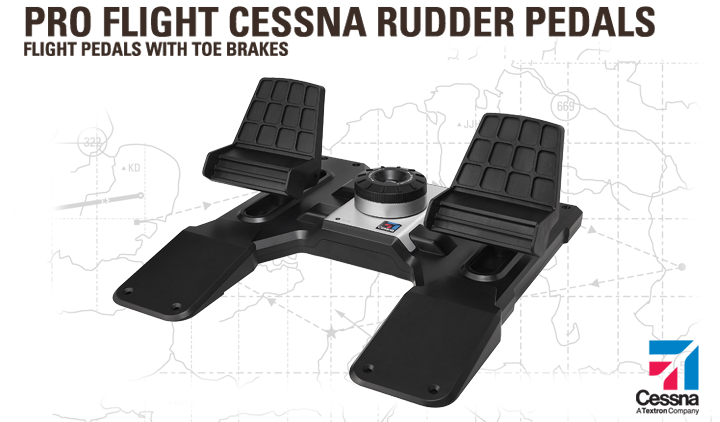 PRO FLIGHT CESSNA RUDDER PEDALS
Inspired by pedal designs found in Cessna® aircraft, the Rudder Pedals are solid and robust, providing durability and authenticity for the most demanding of aspiring pilots
Foot plate included that will allow for greater control when using the rudder axis. Also included are a multitude of fixing options.
Connectivity: USB 2.0
Windows 7, Windows XP, XP64
and Windows Vista (all versions)
Cessna, emblems, logos, and body designs are trademarks of Textron Innovations Inc. and are used under license by Mad Catz Inc.
PRODUCT FEATURES
Authentic Cessna® Pedals with independent toe brakes
Rudder Axis - With self-centering mechanism
Independent brake axis - Allows for precise control when braking
Self centering with adjustable damping
Extended foot rest included for added comfort over long flights
Smart Technology (ST) programming software allows gamers to configure their controls to suit their preferred gaming style, and to save the configurations as personal profiles
Compatible with all major flying games including -
FS X & 2004
X-Plane
Lock-on 2
Black Shark
Falcon 4