Not in stock, please put in online order.
SAITEK Pro Flight Cessna Trim Wheel
Website price:
$83.90
inc GST
Qty:
SAITEK Pro Flight Cessna Trim Wheel
ARC Item Code:
GAMESAITEKPROCTW
---
Description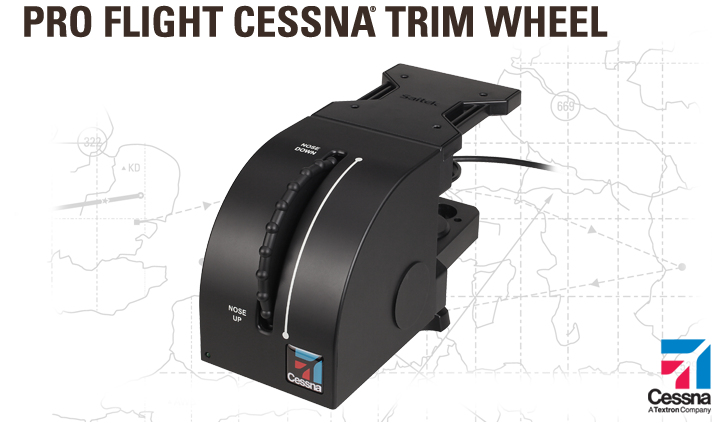 PRO FLIGHT CESSNA TRIM WHEEL
The Officially licensed Cessna® Trim Wheel brings you closer to reality than ever before, fly using the actual trim wheel found in Cessna® 172 / 182 aircraft. The trim wheel covers 9 full rotations making it extremely accurate
Unique, 2 - position desk clamp keeps your trim wheel securely fixed no matter how extreme the flying conditions
Connectivity: USB 2.0
Windows 7, Windows XP, XP64
and Windows Vista (all versions)
Cessna, emblems, logos, and body designs are trademarks of Textron Innovations Inc. and are used under license by Mad Catz Inc.
PRODUCT FEATURES
9 Turns of revolution - Re-creates the genuine Cessna control movement
Trim Wheel can be mounted either on top or in front of your desk
Compatible with all major flying games including -
FS X & 2004
X-Plane
IL2