Not in stock, please put in online order.
SAITEK Pro Flight Multi Panel
Website price:
$179.00
inc GST
Qty:
SAITEK Pro Flight Multi Panel
ARC Item Code:
GAMESAITEKPROMP
---
Description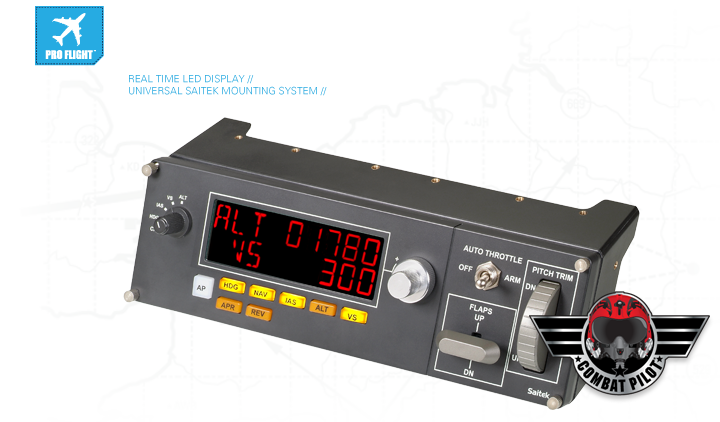 PRO FLIGHT MULTI PANEL
Get closer to reality with the Saitek Pro Flight Multi Panel. Enhance your simulation experience with Microsoft Flight simulation X
Autopilot display works in real time with Flight Simulator X, removing the need to use fiddly on screen controls.
This product is also Combat Pilot approved. Combat Pilot is the ultimate multiplayer combat flying experience created within the Microsoft® Flight Simulator X (sold separately) universe that puts you in the cockpit of realistic, interactive combat training and encounters.
Learn more about Combat Pilot today!
Connectivity: USB 2.0
Windows 7, Windows XP, XP64
and Windows Vista (all versions)
PRODUCT FEATURES
A set of switches and LED display for use in controlling various aspects of flight simulation
Full Autopilot panel with associated setting controls
Auto Throttle
Flaps
Elevator Trim wheel
Works with Microsoft Flight Simulator X
Use the dial to adjust frequency units incrementally for quicker selection of your required frequency
Mounts onto the Pro Flight Yoke System (sold separately) or into your own home cockpit setup