Not in stock, please put in online order.
Logitech Harmony Touch Remote Control
Website price:
$165.90
inc GST
Qty:
Logitech Harmony Touch Remote Control
ARC Item Code:
TVREMLOG915000207
---
Description
Controls 15 devices
Swipe & Tap Color Touchscreen
Rechargeable battery
Rethink your remote. We did.
There was a time when your standard remote was enough. Today, home entertainment is anything but standard. There are more devices, more channels and more options than you could ever have imagined. That's why Logitech is rethinking the remote with the Harmony Touch.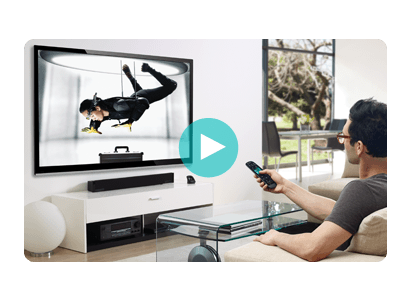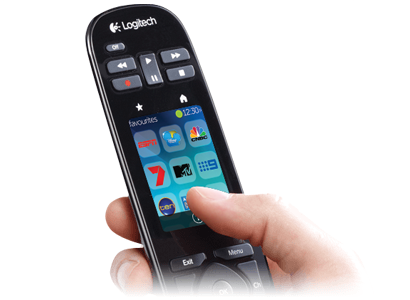 Intuitive touch screen
Enjoy fluid, one-touch interaction with a vibrant, color touch screen that allows you to quickly swipe and scroll to your favorite entertainment options. TV channels, movies, games, music—all with one touch.*
Customizable channel icons
Say goodbye to lengthy menu scrolling and channel number memorization. With 50 easy-to-customize channel icons**, you and your family can access all of your favorite channels with a simple tap. Just select and save your favorite channel icons from a list on myharmony.com on to your remote or create unique favorite icons using your own personalized images.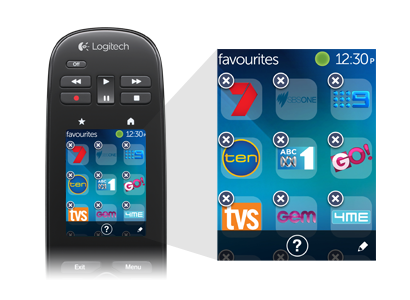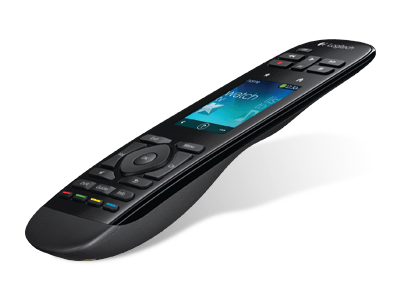 Sleek, streamlined design
The sculpted, ergonomic shape and streamlined button layout is a study in form and function. Cradle the gentle curve in the palm of your hand and you'll see what we mean. An added benefit: the sleek and minimalist design enhances the look of any living space. It's as easy on the eyes as it is to use.
Back-lit buttons for convenient navigation
The low profile, sculpted buttons offer a sleek look and are easy to press. Plus, they are back-lit so you can comfortably and easily navigate your favorite entertainment—even in the dark.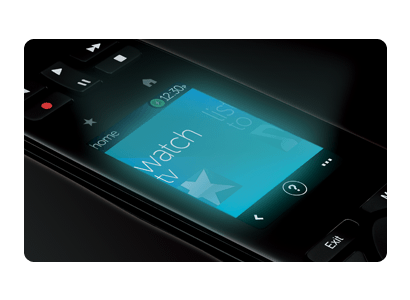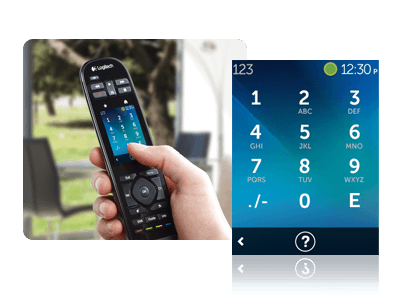 Number pad access on touch screen
We further simplified Harmony Touch by moving the number pad to where it should be: the highly versatile touch pad. This clears the way for comfort as well as a more attractive device.
Integrated Skype™ experience with Logitech TV Cam HD
Harmony Touch makes it even easier to connect with your loved ones by enhancing your Skype calls over yourLogitech TV Cam HD. Accept and place calls, mute, control pan/tilt/zoom and more, all from one simple-to-use remote.***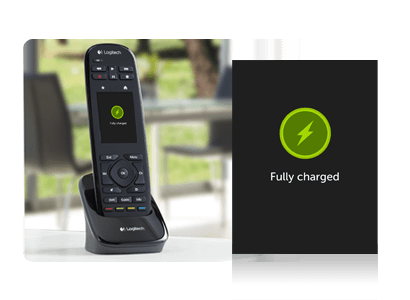 Rechargeable
Your remote recharges in the included charging station. Always within arm's reach, you'll never have to search for your remote—or batteries—ever again.
Easy online set up
Connect Harmony Touch to your Mac or PC and visitmyharmony.com to identify and sync your devices. Whether you're looking for the basic or advanced customization, Harmony's guided online setup process will make things simple for you.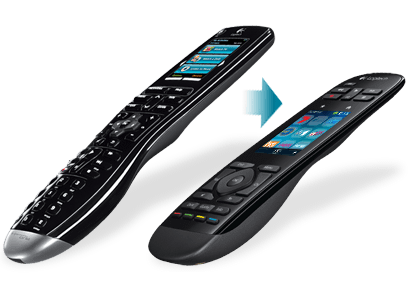 Shortcut set up for Harmony One users
We know you've invested time and care into your Harmony One setup. It's simple to upgrade to Harmony Touch onmyharmony.com. With a few clicks, you can apply the device and activity settings from your Harmony One to your Harmony Touch and shortcut the setup process.**** Jump start your Harmony Touch experience.
Works with virtually any device - today and tomorrow
Introducing your instant remote control consolidator. Harmony Touch controls up to 15 devices and is compatible with over 225,000 home entertainment devices and over 5,000 brands.
System Requirements
Windows-based PC

Windows® 8, Windows® 7, Windows Vista®, or Windows® XP




Intel®-based Mac computer





Warranty Information
1-year limited hardware warranty
Package Contents
Remote control (with built-in battery)
Charging station
USB cable
AC adapter
User documentation
Part Number
Technical Specifications
2.4" swipe and tap touch screen
Backlit Buttons
Rechargeable battery (built-in remote)
Controls up to 15 devices