Not in stock, please put in online order.
Deepcool Gamer Storm GF-140 Green 140mm Case Fan Blitz
Website price:
$10.00
inc GST
Qty:
Deepcool Gamer Storm GF-140 Green 140mm Case Fan Blitz
ARC Item Code:
FANCSDPGF140GRN
---
Description
Details:
Description
Deepcool's Gamer Storm series of case fans are built to provide the perfect mix of speed, silence and durability.
The GF140 design incorporates anti-vibration technology with sharp looks and backs it up with PWN adjustable speed.
Look no further for your next overclocking project!
Made For Silence
De-Vibration TPE Cover
TPE stands for Thermoplastic Polyurethane Elastomer, which is a kind of soft and elastic material. Other than normal fans, GF140's plastic frame is wrapped by a TPE layer. This layer can absorb de-vibration to a great extent, hence, GF140 runs quietly.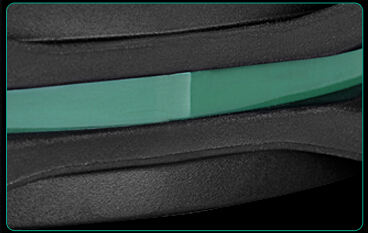 Excellent Dynamic Balance with a Brass Bearing Stand
To ensure the firmness of both the fan blades and the bearing structure, GF140 includes a brass bearing stand to hole everything firmly in position. This mechanism ensures an excellent dynamic balance of the fan to the optimum.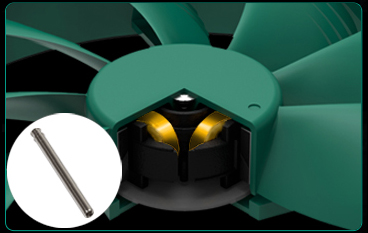 Optimized Airflow with AACC Technology
Especially design blades adopt the AACC(Airflow Auto-Control Channel) technology so as to push the air out without any vortex. Fan noise is also kept at the minimum due to the air flows out smoothly.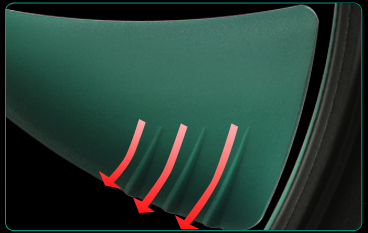 PWM Function for Speed-Silence Balance
GF140 has a 4-pin PWM connector, which allows the fan speed lower down when the system is getting idle.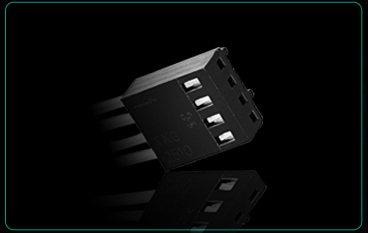 Rubber Screw Installation
Four pieces of rubber screws are included for the fan installation. These rubber screws can absorb vibration to the maximum so as to avoid the noise made by normal metal screws.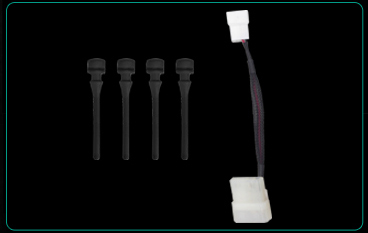 Specifications:
Overall Dimensions: Φ140X26mm
Net Weight: 179g
Bearing Type: Hydro Bearing
Rated Voltage: 12VDC
Operating Voltage: 10.8~13.2VDC
Started Voltage: 7VDC
Rated Current: 0.1±10%A(MAX)
Power Input: 1.2W
Fan Speed: 700±200~1200±10%RPM
Max. Air Flow: 71.8CFM
Noise: 17.6~26.7dB(A)
Warranty: 3 Years